22 December 1476 The wedding of Matthias and Beatrix
On 22 December 1476, King Matthias and Beatrix of Aragon were married in Buda.
In 1464, King Matthias' first wife, 14-year-old Catherine of Podjebrad, died in childbirth. Widowed at 19, he was the only son of Hunyadi, and the country had to look for a new wife. Being King of Hungary was far from a life insurance policy – he was expected to personally lead the army in the event of an enemy attack – but the stability of the country required a legitimate heir. Nevertheless, the wedding had to wait 12 years, as marriage also meant a diplomatic alliance, and finding the right person was difficult. Sadly, it was not to be, but this only became clear later. However, Matthias did not lack love, read more about his lover called Borbála:
https://www.hungarianottomanwars.com/essays/borbala-the-lover-of-matthias/
Beatrix was not much help to Hungary diplomatically. Her father, King Ferdinand, was balancing on a throne in Naples, which was under particular threat, and she could not think of helping Hungary militarily, and in 1480 she asked Matthias for help when he besieged Otranto. Hungarian mercenaries led by Magyar Balázs helped to retake the city from the Turks. You can read more about the campaign of Magyar Balázs here:
https://www.hungarianottomanwars.com/1372-1490/general-magyar-balazs-saves-otranto-in-1481/
All in all, neither diplomatically nor succession-wise was Beatrix's choice a fortunate one, although this was not yet apparent in 1476. The family was burdened anyway; Beatrix's father had a passion for keeping the stuffed heads of his enemies in glass cases in a room. And it has been suggested that Beatrix was no longer a virgin when she arrived in Hungary at the age of 19. Moreover, one of her alleged lovers was found murdered in Naples, and it was rumored that Beatrix had made the potential threat to her reputation disappear…
The importance of virginity was particularly important for medieval princesses – not primarily because of moral concerns – because it was the only way to ensure that the king would be the father of a potential offspring, as there were no DNA tests in the Middle Ages. There is no doubt that the queen was a major influence on Matthias, and her sophistication and artistic patronage helped to give impetus to the already burgeoning Renaissance culture in Hungary.
Beatrix arrived in Hungary in December 1476 via Styria, where twenty of the noblest Hungarian noblewomen were waiting to accompany her to Székesfehérvár. Matthias met his future wife half a mile from the coronation town with his 3,000 knights. The entourage was resplendent with pearls, gold, and jewels. The monarch was accompanied by the King of Bosnia, a former friend of his father's, Újlaki Miklós, and many other Hungarian nobles and German princes. (Please, note that I use the Oriental name order for Hungarians where family names come first.)
On the ground where the 'lovers' met for the first time in their lives, a 13-end long blue poster was laid out, which the Italian envoys tore up for themselves after they had passed (the poster was of great value, but everyone was still offended by their behavior).
The King met Beatrix in the middle of the postern, and she fell to her knees, but Matthias lifted her up by the hand and led her into the splendid tent he had prepared. As a gift, the groom presented his bride with a golden wreath with a diamond ring in the center. After short speeches in Latin by the bishops, the queen rode into Fehérvár on a white horse, the king on a brown (Hungarian "pej") horse. You can find information about the rings here:
https://www.hungarianottomanwars.com/masterpieces-of-art/clasp-transylvania/
They attended mass in the coronation church and then returned to their quarters separately. The day after the reception, Beatrix was crowned with the Holy Crown. The wedding itself took place a few days later, with many dinners, in Buda, where they arrived in gilded carriages. It took place in the Church of Our Lady of the Assumption, now called Matthias Church, on 22 December 1476, the Sunday before Christmas.
The wedding was attended by Mátyás's mother, Szilágyi Erzsébet, and of course the Hungarian elite, as well as Beatrix's entourage and a host of foreign ambassadors. Beatrix wore a golden crown and pearls were strung in her hair. After the ceremony, congratulations were received, gifts were presented and then the country welcomed its new Queen with a feast. The feast took place in the Knights' Hall of the Castle Palace, which was lined with a red tapestry decorated with the coats of arms of the Queen and King. The "dínomdánom" feast (merry-making) consisted of 24 courses and, in keeping with Hungarian tradition, was served from the top down, with dishes of birds first, followed by those of land animals and plants.
In the meantime, the best foreign lutenists of the time served the Italian guests, and Hungarian lyrics sang the deeds of Hungarian heroes to the lovers of Hungarian songs. During the revelry, the members of the Venetian embassy in particular made their mark, but the highlight was undoubtedly the hour-long Italian dance performed by Beatrix, who was no doubt joined by her courtiers.
With Beatrix, a small court moved from Naples to Buda, as courtiers and servants followed the Duchess. Galeotto noted with no little irony in his book that Beatrix's ladies-in-waiting 'looked ugly next to their mistress, especially in Hungary, because the Hungarian race is very beautiful'. It is not impossible that they were chosen to make Beatrix look particularly good in their presence. When the entertainment was over, the royal couple retired to their room.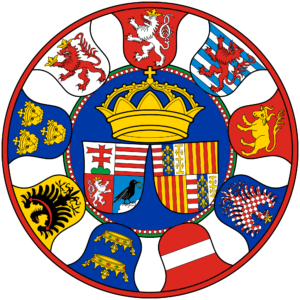 Source: Magyarforum
You can find my Matthias series on my page here:
https://www.hungarianottomanwars.com/essays/king-matthias-corvinus-1443-1490
If you like my writings, please feel free to support me with a coffee here:
This article contains Amazon ads. By purchasing through these links, you can help my work at no added cost to you. Below, you can find my books in various editions (color/black-and-white, paperback, hardcover, ebook, ) Thank you very much.
My work can also be followed and supported on Patreon: