Hajdúdorog
Hajdúdorog is in Hungary, near Transylvania. It is a typical north-Hungarian Great Plains settlement. The city is one of the so-called "old Hajdú towns", one of the towns of the Hajdú District of Hungary.
Without these valiant Hajdú soldiers, Hungary and half of Europe would have perished during the long centuries of Ottoman wars. The first written records come from 1301. The place was owned by the Gutkeled family and it was called Doroch.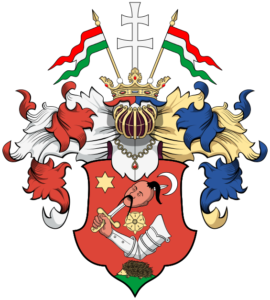 It was mentioned as Dorogehyháza in 1312. Dorog was given to the Kállay family in 1430. Later, the village belonged to the castle of Tokaj and Captain Serédi Gáspár collected its taxes. However, after 1566 the settlement paid to the raiding Ottomans as well. It was an excellent example of the double taxation of the war tone between the Christians and the Muslims.
The village got depopulated in the war of 1593. The village of Dorok was owned by Prince Bocskai István in the first part of the 17th century. He gave the inhabitant Hajdú soldiers privileges in 1605 and repopulated the place. After his death, Dorog went to Palatine Thurzó György in 1606 and became part of the Kingdom of Hungary again. Thurzó made the town a privileged Hajdú town in 1616.
King Ferdinand II accepted Dorog as the full member of the seven Hajdú towns in 1632. The Hajdús' leader was Deli Száva at that time. He and his people built the town, fortified the church and the houses of the noble Hajdú captains. There was an inner castle and then another circle of a wall that encircled the "hussar-castle" and there was the third palisade wall around it, too.
The town became an agricultural town in 1639. The seven Hajdú towns were also called the "small borderland" because they were protecting the defenseless settlements of the Great Hungarian Plain against the Ottoman raiders. During the famous destruction made by the punishing campaign of Pasha Szejdi, Dorog was also destroyed by the troops of Pasha Achmed Szejdi of Buda in 1660.
The place was burned again in 1676 by the raiding Hungarian Kuruc rebel troops. Despite this, the Hajdú soldiers joined the Kuruc forces in 1703. The City Hall was built around 1660. Unlike the Protestant Hajdú towns in the area, the inhabitants of Hajdúdorog belonged to the Eastern Catholic Church. The Greek Catholic Cathedral of the town has a fortified wall on its northern part from the 16th century. The town was on the road between Tokaj and Nagyvárad so it had a strategic function between Transylvania and Royal Hungary.
You can follow my work on Patreon, signing up to receive updates costs nothing; but naturally, I would appreciate your support very much:
This article contains Amazon ads. By purchasing through these links, you can support my work at no added cost to you. However, if you want to help my efforts, feel free to get me a coffee here: