Origin of King Matthias Corvinus
Ethnicity and origin of King Matthias Corvinus: how did Zrínyi Miklós aka Nicholas Zrinski, the Hungarian-Croatian warrior-poet view the origin of King Matthias, after 167 years of his death?
As for King Matthias, Mátyás király, he considered himself a Hungarian, as all of us Hungarians claim it so.

Were ethnicity and origin important in this age at all when the Hungarian Kingdom was stuck between two empires, the Holy Roman and the Ottoman?
I do not want to understand why the origins of Hunyadi and Zrínyi are so dividing issues between the sons of the local nations when it should be rather a powerful source of integration, a strength to rely on each other!

In a later post, we will learn about the renaissance term "Hungaricus" used in Hungary: there were Latinists in the kingdom who applied this term for their identity. They were not Hungarians by birth but they indicated themselves as "Hungaricus". In this age, the love of the Land and loyalty to the king and the Church were more important than the language they spoke.
Let us see how the Hungarian-Croatian Miklós Zrínyi viewed the origin of the Hungarian-Wallachian-Who-Knows-Who-Else-Claimed Matthias Corvinus Rex in 1657.
"Had there been other monarchs like him after the death of this glorious king, we would not be mourning about our peril and plight. A Phonix is not born in each second and Nature has to labor for many hundreds of years until forming such a man who can be the healer of indignation of the world and of countries as well as the enlightener of his nation.
Good King Matthias was like this, and perhaps there were no or just a very few Christian rulers after him who could be compared to him because verily, their worth would suffer a lot next to Matthias, their blaze would fade like the stars` light fading when the Sun is launching its attack. Taking pleasure in his royal morals, I had decided during the last two weeks to note down my reflections about him.
(…)
My quill will be stalling while counting the ancestors of King Matthias, even the historians had contested enough in that. Bonfini derives his genealogy from the ancient and glorious Corvinus family of the Romans and I have believed him as he had written it; yet, the Hungarian writers do not agree with him, saying that the king derived from King Zsigmond`s (lover) a boyar woman, not from their legitimate marriage but from the desire of love. If it had been the case, there would have been no shame in it…
Look at the strong and valiant Hercules who had fulfilled the world with the resonance of his nice name, whose son was he? He was Jupiter`s, from Alcmena. We do not know the origin of many hundreds of chief noblemen who have valiant names, either, and we support our ignorance with tales. If Hunyadi János had been in the ancient scripts, he would have been connected to Jupiter, too, thinking that as for him, it would be almost impossible to have derived from a human creature because his good deeds are greater than other human beings. Hunyadi Mátyás (Matthias) was the son of Hunyadi János (John) and would it be not enough?
Historians, show me another father and another son like them, whether you can weave a king`s genealogy for a thousand-year…So Hunyadi János held light to Mátyás; he was the nice carbuncle who showed him to the Hungarians who may not have found him so easily if the light hadn`t fallen on him. He became a king for the deeds of his father, whom they would not have accepted as befitting for kingship otherwise."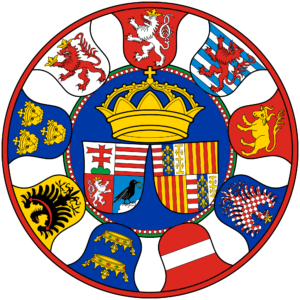 The story has not been finished with this, though. In a subsequent post, we will see how the king was related even to the Ottoman sultan…
If you like my writings, please feel free to support me with a coffee here:
This article contains Amazon ads. By purchasing through these links, you can help my work at no added cost to you. Below, you can find my books in various editions (color/black-and-white, paperback, hardcover, ebook) Thank you very much.
My work can also be followed and supported on Patreon: