Szásznagyvesszős
Szásznagyvesszős (Romanian: Veseuș, German: Michelsdorf) is a village in Romania, in the Fehér County, it has a Saxon fortified (?) church. It is located in the northeastern part of the county, on the bank of the Kis-Küküllő River.
It was founded by Transylvanian Saxons. It was first mentioned in the papal tithe register of 1332, it appears in the documents as "Vezeus and Villa Michaelis". In 1332 it had a parish church, its priest Dániel paid 6 old silver coins according to the papal tithe register, and then again 6 old coins.
Its name, Villa Michaelis, recorded in 1332, perhaps suggests that its church was dedicated to St Michael. Its Gothic sanctuary dates from 1504. The stone-carved sacristy and the sacristy doorframe are very beautiful. The sanctuary has a net vaulting and the nave is covered by a flat ceiling. The tower, which stands apart, was built in 1825.
In 1393 it is listed as Wezzews, and in 1587 as "Veszeos" (C. Suciu: i.m.) Its church was built in 1504, and after the Reformation, it became Lutheran along with the rest of the village.
Until the Treaty of Trianon, it belonged to the district of Hosszúaszó of the Kis-Küküllő County. Most of the German population was deported by the Soviets after the Second World War, and taken to the Soviet Union for forced labor. The remaining Germans were forced to move to West Germany during the dictatorship of Nicolae Ceaușescu.
In 1910 it had 1,094 inhabitants, of which 399 were Romanian, 355 German, 213 Gypsy, and 127 Hungarian. By 1977, most of the German population had been expelled and replaced by Romanians. In that year, the village was inhabited by 1,210 people, of whom 607 were Romanians, 323 Gypsies, 166 Germans, and 113 Hungarians. In 2002 it had 1044 inhabitants, of which 501 were Romanian, 470 Roma, 69 Hungarian, and 4 German.
The remark of Edward Nemeth about this land:
"Until now, being one of the few Saxons left, I felt like I was in an open-air museum that was once full of life." And now the museum is collapsing.. "
Now, the small old Gothic church from the 15th century is broken with no future. With no chance of being restored or saved.
Source: Arcanum, Hungarian Wikipedia and Radu Oltean
You can read more about the history of the German Saxons in Transylvania on my page:
https://www.hungarianottomanwars.com/essays/who-were-the-german-saxons-in-transylvania/
If you like my writings, please feel free to support me with a coffee here:
This article contains Amazon ads. By purchasing through these links, you can help my work at no added cost to you. Thank you!
My work can also be followed and supported on Patreon: Become a Patron!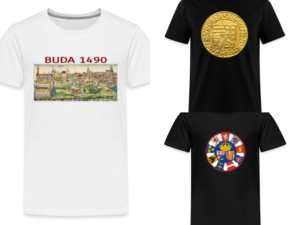 Here are a few more pictures of the fortified church of Szásznagyvesszős, and the village: